Our Strength
Our Strength
One-Stop Service
With extensive experience and achievements cultivated worldwide,
all aspects of the supply chain from raw material procurement to delivery is integrated.
We will respond to your diverse needs on a one-stop basis.
Since HOYA developed colored glass filter for cameras in HOYA 1952, by enhancing expertise and technical ability
that other companies cannot match based on abundant knowledge and experience,
we have responded to the various needs of our customers worldwide.
We built globally with diverse high-quality processing consignment networks,
by providing one-stop supply from raw material procurement to product processing and delivery to customers.
We have gained popularity both in Japan and overseas.
We, HOYA CANDEO OPTRONICS CORPORATION will continue to enhance our one-stop concept
to further improve our customer's product value.
01

Raw Material

In order to create HOYA original optical characteristics, we thoroughly manage product quality from the procurement stage. We procure raw materials based on HOYA original prescription to provide products that can satisfy our customer demands.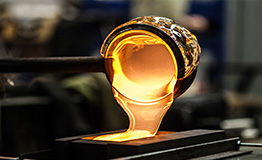 02

Melting

We develop and manufacture optical filters according to customers' requirements. In order to realize stable optical characteristics and internal quality, we are producing more accurate product creation.
03

Processing

We have our own processing consignment network of high quality and high technology, and it is possible to process such shapes such as trapezoidal, cylindrical and inner diameter (perforated) as well as square or round. Furthermore, we not only have the capability of planar processing, we can also provide strengthened glass substrate and lens shapes according to the requirement. We are able to process polished products from a single colored glass filter and consistently handle prototypes to mass-produced products.
04

Inspection

In addition to continuous quality improvement for all products of colored glass filter, coated filter and special glass, we conduct inspections during the manufacturing process and before shipment to provide high quality products that satisfy our customer's demand.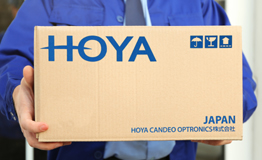 05

Delivery

In order to respond to your requested delivery date, we built an efficient shipping system with one-stop service and continually strive for further improvements in efficiency.